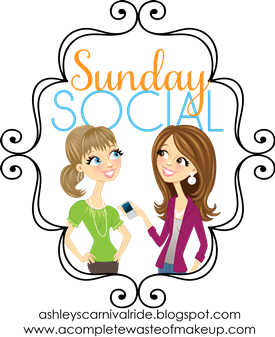 What is currently on your wish list?
My own place. lol

Share a new iphone, droid, ipad app you have recently discovered that we all need
I got this iPhone game called Kumo Lumo. Its adorable. I'm addicted.
What is a new Fall TV show you have added to your DVR?
I haven't really been watching any new shows actually. My main must watch shows are Gossip Girl and Castle. I also try to watch Criminal Minds, CSI and I'm into X Factor right now. But I want to see that new show Nashville.
Share your Social Media links for us to follow you on(pinterest, twitter, facebook, etc) Tell us which is your favorite and why
Sorry guys but I'm anonymous on here and on those sites...well I'm not. So I can't share it with you :(. Maybe some day! Anyways I'm gonna have to say Facebook is my fav and Pinterest is a very very close second. I don't use twitter.
What is a TV series or Movie or Song you could listen to or watch over and over and over and never get tired of…feel free to name one of each
Tv Series: Castle or Friends
Movie: Sister Act, Pretty Woman, Dazed and Confused
Song: I Don't Wanna Miss a Thing by Aerosmith comes to mind. Also anything by Taylor Swift. I'm a huge fangirl.lol