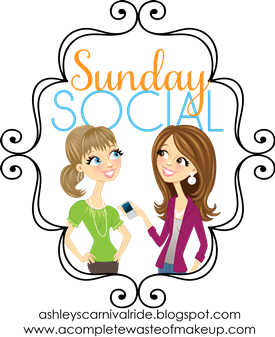 1. What is your favourite social media outlet?
Facebook is still the first thing I check when I go online...but I also love Twitter for keeping up with my favourite celebs (even though I don't use it myself)
2. Do you subscribe to any daily news reads?
No, I don't
3. Favourite magazine to have by the pool?
Probably something like Marie Claire or Glamour, maybe also some current events types like People or Macleans.
4. Favourite summertime song?
California Girls by Katy Perry
Pontoon by Little Big Town
Kiss A Girl by Keith Urban
Don't Stop The Party by Pitbull
5. Best summer concert you've been to?
Taylor Swift! The only concert I've been to in the summer, actually..lol