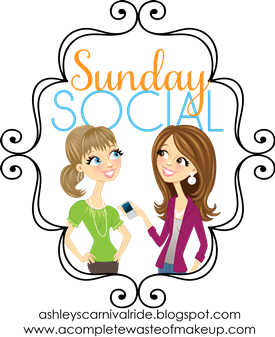 1. What is the name of your blog and how did you come up with it??
I came up with this name because at the time I was starting to read a lot of personal finance blogs and I wanted to start one of my own to chronicle my personal finance journey.
2. What do you love the most about blogging??
I love reading comments on my posts, when people agree with an opinion I shared or when I posted about something I bought and people say "love it!!" lol. I love when you're reading someone else's post and they share an opinion and you're just thinking to yourself "omg, i know what you mean!!"
3. What are your 2 favorite posts you've written?
Hmm I'm not sure...I don't really get too "deep" with my blog posts but if I had to pick I guess I would say this one, and this one
.
4. What is something you'd want to tell someone just starting out in blog world?
I guess I would say read other blogs and leave comments a lot. It helps to get the word out about your blog and helps you make a connection. Link ups are a great way to get new readers/friends and share something about yourself while learning about other bloggers too! And they are fun :)
5. Biggest blogging learning experience you've had?
Hmm..honestly, I'm not too sure. I guess I would say just the sheer inspiration I get from reading all your blogs. Whether it's fitness tips, the desire to travel and see the world or how to get a great deal, I love learning from all you guys. From your experiences, your courage and drive to your mistakes, I can learn a little from each and every one of you every time I read your blog.