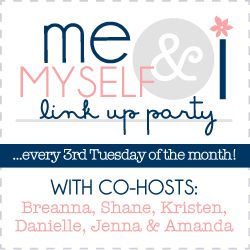 1. What are your Top 5 favourite movies to watch during the Holidays?
Elf
Christmas vacation
Love Actually
A Christmas Story
The Holiday
2. It's the month of giving thanks, what are you most thankful for?
Well actually we already had Thanksgiving! But I'll answer anyway...
I'm thankful for my friends and family, for having a career that I enjoy and working with people who truly care about me, and I'm especially thankful for the fact that I'm going to Mexico in a couple weeks! For my amazing friend who's asked me to be in her wedding and for being financially able to go!
3. If there was a quote or a verse to describe your life, what would it be?
Not sure if this "describes" my life per-say but my latest fav is:
"Dare to breach the surface and sink"
4. Who in your family are you most like?
If I have to pick someone, my mom, but really I don't think I'm like anyone in my family.
5. What is your favourite drink order at Starbucks?
A caramel frappucino. And when they have them, Blueberries and cream frap :)