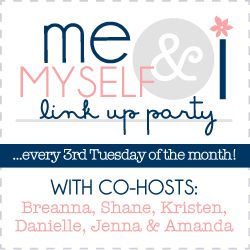 1) What was your favorite gift given to you as a child?
Probably a doll house, or my Cabbage Patch Kid, considering I still have it 24 years later.
2) Christmas is almost here, what is that
one Christmas song you could listen to on repeat?
All I Want for Christmas is You
3) What are a few of the items on your Christmas list this year?
A waffle maker (random I know lol) so I can make delicious things like this:
4) Do you and your family have any special holiday traditions? Explain.
Not really. We usually end up at my aunts or cousins house for Christmas dinner and thats about it.
5) Which do you prefer: wrapping paper or gift bags? Why?
Wrapping paper. I like wrapping presents for people and I like ripping off the paper! lol