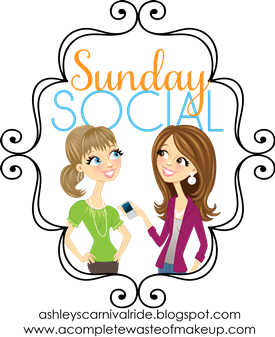 As you guys are reading this, I will be enjoying the sun, sand and surf in beautiful Mexico! See you all when I get back :)
1. What is your favorite Holiday season tradition?
My family honestly doesn't really have any major traditions. We usually end up watching Christmas Vacation together because it's on tv so much.
2. Do you have a certain Holiday movie you watch more than others? If so what is it?
See question #1. LOL probably the single most viewed movie of my life.
3. Show us your favorite decoration or pinterest decoration you wish you could have.
I'm loving this wreath..
and this Christmas chandelier..
But truthfully I just can't wait to have my own place to decorate in my own style.
4. Favorite Holiday song?
All I Want for Christmas Is You
5. Favorite Holiday dessert?
Oh gosh, I don't know if I could pick. I'm really loving the Candy Cane donuts Tim Hortons brings out at this time of year, but basically I'll eat anything that's got chocolate or peppermint in it.
6. What is on your wish list this year?
Honestly...I don't have a big wish list. I'm asking for a few books/cds/dvd's etc. including:
And seasons of ER on DVD. I used to love that show but I never saw the earlier seasons so I want to start from the beginning.